Foreword from the Sarawak Foundation's Chairman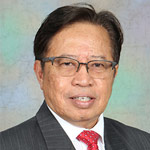 Assalamu'alaikum and welcome.
Sarawak Foundation is government agency which plays an important role towards the development of education in the country. Thus, its education programs and schemes are aim towards the development of education in line with the Human Resource Development for Sarawak and the country as a whole.
The dissemination of information about all these programs and schemes needs to be effective and covers as wide as possible. In this IT era, finding ways of disseminating information should not be a problem. We have various media at our disposal such as newspapers, TV and radio and now the Internet.
I am very proud that the Foundation's management have this website to bring us closer to our customers. It is my hope that this site will be useful to all, especially students.
I hope that the Sarawak Foundation will continue to develop educational and schemes for the development of education in this state.
Thank you.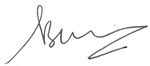 DATUK PATINGGI (DR.) ABANG HAJI ABDUL RAHMAN ZOHARI BIN TUN DATUK ABANG HAJI OPENG
Chief Minister of Sarawak cum Chairman of Sarawak Foundation
Foreword from the Sarawak Foundation's Director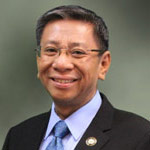 Assalamualaikum Warahmatullahi Wabaraktuh and warmest regards.
Through this website, we have prepared for you a variety of information. Apart from dissemination of information via our news bulletin, brochures, exhibitions and such, it is in our humble opinion that this website can provide further information and reference without being limited by time or boundaries in line with the latest technologies.
Sarawak Foundation shall strive to bring the most concise and precise information for our clients. It is of utmost importance that our customers get an accurate picture of the educational programs provided by us and their awareness towards the responsibilities of the Sarawak Foundation.
As an organization that is service-oriented, the Sarawak Foundation also need feedback from its customer to enhance and improve its service quality.
I hope that the information provided through this website will greatly benefited our clients.
Thank you.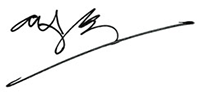 HAJI AZMI BIN HAJI BUJANG
Director of Yayasan Sarawak