Foreword from the Sarawak Foundation's Chairman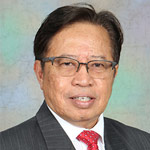 Assalamu'alaikum and welcome.
Sarawak Foundation is government agency which plays an important role towards the development of education in the country. Thus, its education programs and schemes are aim towards the development of education in line with the Human Resource Development for Sarawak and the country as a whole.
The dissemination of information about all these programs and schemes needs to be effective and covers as wide as possible. In this IT era, finding ways of disseminating information should not be a problem. We have various media at our disposal such as newspapers, TV and radio and now the Internet.
I am very proud that the Foundation's management have this website to bring us closer to our customers. It is my hope that this site will be useful to all, especially students.
I hope that the Sarawak Foundation will continue to develop educational and schemes for the development of education in this state.
Thank you.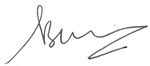 DATUK PATINGGI TAN SRI (DR) ABANG HAJI ABDUL RAHMAN ZOHARI BIN TUN DATUK ABANG HAJI OPENG
Premier of Sarawak cum Chairman of Sarawak Foundation
Foreword from the Sarawak Foundation's Director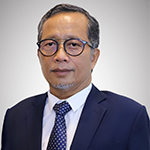 Assalamualaikum Warahmatullahi Wabaraktuh and warmest regards.
It has brought me a tremendous pleasure to welcome you to our website. Our website offers a wide range of information regarding the services that are being offered to our clients.
We have listed each of the services along with a brief description for your easy reference and understanding. Please feel free to continue on scrolling for the information that you wish to know.
Nowadays education is seen as the main factor of sustainable economic, social and human development. In this regard, education is the fundamental element structuring the capacity and development skills through obtaining qualification, technological progress, and the ability to harness human resources of a nation.
We in Sarawak Foundation are honored and privilege to be given the task by the state government as the main enabler to facilitate educational assistances in the state.  We are committed to actively raising the quality of education in the state. We want all children, regardless of race, creed or circumstance to achieve their full potential. No one should have their education limited due to a lack of household income.
As a service-oriented organization, we also need feedback from our clients to help us
to make continuous improvement on the quality of our service at all time.
Thank you.
HAJI MERSAL BIN ABANG ROSLI
Director of Sarawak Foundation